On Thursday, September 12th, the Flatirons Photo Club will have its annual PORTFOLIO NIGHT: A night when 6-8 of its members will show some of their photography.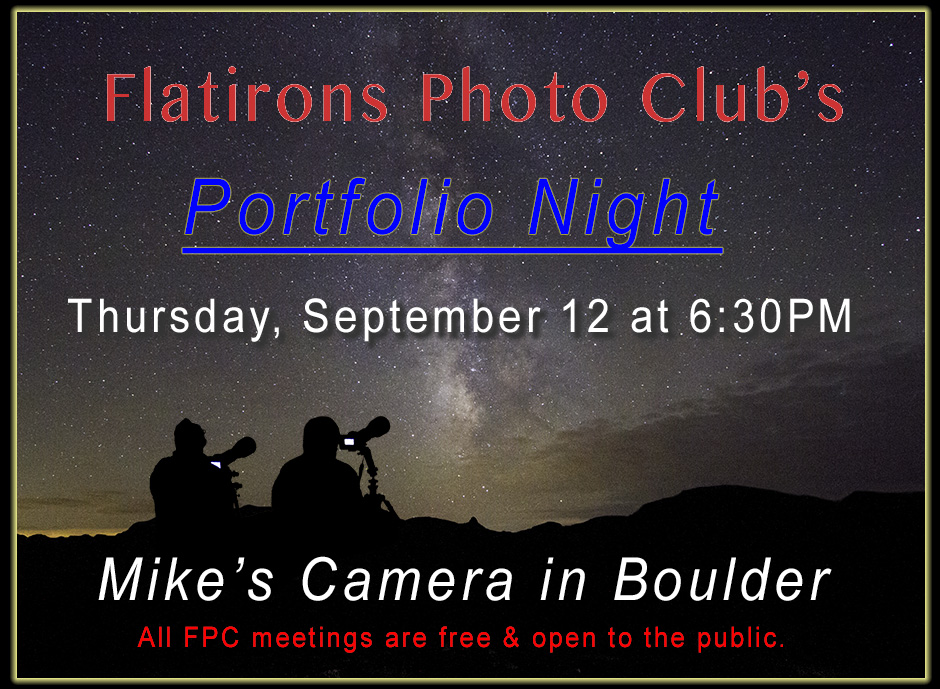 All Flatiron Photo Club meetings are free and open to everyone. The Flatirons Photo Club meets at Mike's Camera in Boulder on the second Thursday of the month (except July and August). Social starts at 6:30 PM and Portfolio Night begins at 7PM. Use the doors on the southeast corner (left of the Main Entrance). Then take the elevators to the second floor.
Portfolio Night presenters are: Mark Shegda; Anne Schur; Chip Blach; John Harmon; Winn Robbins; Monica Chace; Scott Allan and Peter Bandurian.