Monthly Archives:
April 2018
The guest speaker at the May 10, 2018 meeting of the Flatirons Photo Club will be Bob Dean, speaking on Views of Nature, Travel Photography for Fun and Profit? The meeting will be on Thursday, May 10 at 7PM at the Har Hashem Synagogue, 3950 W Baseline Road, Boulder.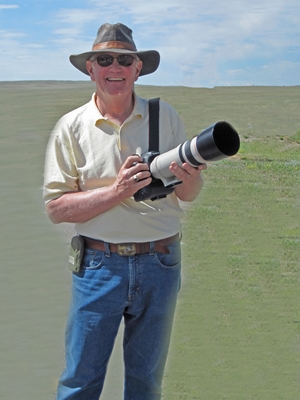 Bob is a freelance nature and travel photographer who has been exploring and photographing for more than 40 years. His stock file includes images ranging from Alaska to Australia to  Europe. He has extensive experience in the western U.S., especially Colorado and California. To pass on his knowledge and expertise, he leads photo workshops and teaches beginning and advanced photography courses to private clients as well as through local organizations. These groups include the Denver Museum of Nature and Science, Highlands Ranch Community Association, Douglas County Libraries, and Arapahoe Library District as well as many local camera clubs. Published images and articles have appeared in magazines and newsletters including Falcon, Outdoor World, and several photo newsletters. He was an assistant editor and featured writer/photographer for First Light Monthly Newsletter for Nature Photographers. Bob is a long-time member of NANPA (North American Nature Photographers Association).
Important Notice!!
We're trying something different this month: Instead of the usual competition, we'll have a critique night to provide positive feedback on submitted images. We're asking members to submit up to two images on any topic. To make things easier for the Projectionist, please submit digital images by Sunday evening, May 6. For this meeting, all submissions will be under the Special Topic Critique. Print submissions should follow the usual guidelines. Use this variation on our usual naming convention for digital submissions:
FLA-SSSSX-YZ-Title.jpg
Note: there are dashes or minus signs between sections of the file name.
FLA = 3 character club code. FLA stands for Flatirons Photo Club.
SSSS = first 4 characters of the submitter's surname. If a surname has less than 4 characters, that is fine.
X = first character of the submitter's first name
Y = Category: A=Realism, B=Special Effects C=Special Topic
Z = Number of the entry in a category. A1 would be the first entry, A2 would be the second entry, A3 would be the third, etc.
Title = Image title with 36 characters maximum. Note: some email systems remove spaces from filenames when they receive files. If your email system does this, use underscores ("_") instead of spaces. The program will replace them with spaces.
Example: John Smith, Flatirons Photo Club, Critique, Great Blue Heron would have a filename of:
fla-smitj-C1-Great Blue Heron.jpg